Are You Ready For The Digital Switchover?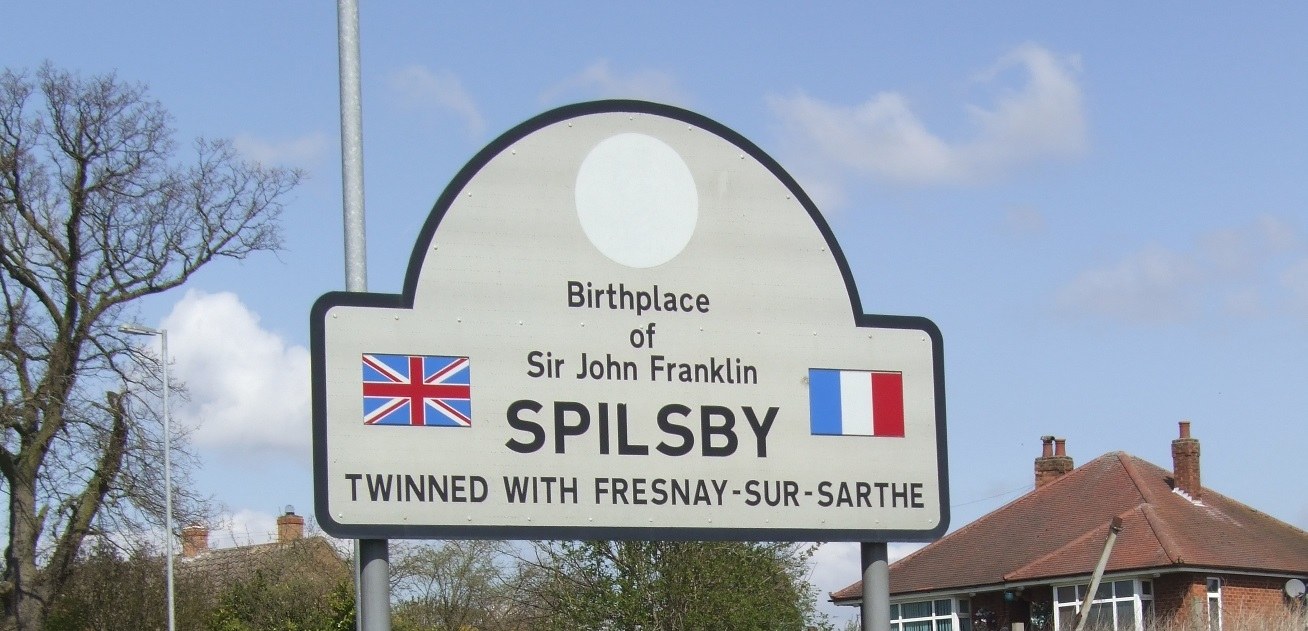 Starting in 2008 and ending in 2012, TV services in the UK will go completely digital, TV region by TV region. This will start to take effect here on the 3rd of August 2011, with BBC2 disappearing off the analogue band completely – followed by the other channels on the 17th August 2011.
Research undertaken by Digital UK, the independent body in charge of the switchover, indicates that 9 out of 10 people in Lincolnshire have already made the switch. However, this leaves 1 in 10 people still to make the switch. If you have not done it already, now is the time!
John Askew, Digital UK's Regional Manager in Yorkshire, said: "Most viewers are ready for switchover and many are looking forward to getting digital TV for the first time. While the process will be straightforward for most people, inevitably some viewers may need a bit of extra help so we are working with the Switchover Help Scheme and local charities to offer support for those who need it throughout the switchover period."
What will be happening?
Stage one starts in the early hours of Wednesday 3rd August. Analogue BBC Two will be permanently switched off from the Belmont transmitter and its relays. Some Freeview digital channels, including BBC Two, become available for the first time to viewers served by relay transmitters.
Stage two starts in the early hours of Wednesday 17th August. The remaining analogue channels (BBC One, ITV1, Channel 4 and Channel 5) will be permanently switched off. These services and a range of other Freeview TV, radio and text services become available to viewers served by relay transmitters.
What do I have to do?
If you already have Sky or Freesat installed, don't worry – there is nothing you need to do to continue receiving those services.
If you have Freeview installed you may need to retune your Freeview box after 3rd August and again after 17th August. Some Freeview boxes will do this automatically, some may not. To retune your box, follow these instructions:
Make sure your Freeview TV or box is on and in digital mode. Press 'menu' on your remote control.
Select 'set up' or 'installation'. If you see picture icons, select the tool box, satellite dish or spanner.
If you are prompted for a code, try 0000 or 1234 (check your manual if you are unsure).
Select the full re-tune option. This is sometimes called 'first time installation', 'factory reset', 'default
settings' or 'shipping conditions'. Do not select 'channel update' or 'add channels'.
Press 'OK' if your equipment asks if you want to delete all your channels, don't worry this is normal.
Channels will automatically be installed. This may take a few minutes and your equipment may shut down and restart.
If you do not have any provision for Digital Television already you will need to do so as soon as possible to avoid loss of service. You will need to decide between purchasing a Sky subscription, Freesat or Freeview.
What is Sky?
Sky is a subscription based satellite service where you purchase a channel package for a monthly fee. The channel packages are themed and cost varying amounts of money. You will still need to pay for your TV licence.
Prices of packages and installation fees vary, contact Sky for more information on current prices.
Along with Freesat, Sky has the highest level of coverage across the area.
What is Freesat?
Freesat is a satellite based service which is free to air, i.e. you pay for your equipment and installation (satellite dish, fitting and wiring) and there is no further fees to pay. However, you will still need to pay for your TV licence.
The number of channels on Freesat are more limited than on Sky, but the free to air major channels all exist on Freesat. Freesat is jointly operated by the BBC and ITV.
If you already have a Sky dish fitted but do not use it, you can use it for Freesat.
Prices for a Freesat box start from around £30 plus installation (unless you have a pre-existing and properly aligned Sky dish, where you may be able to set it up yourself).
Along with Sky, Freesat has the highest level of coverage across the area.
What is Freeview?
Freeview is a free to air service providing a limited number of television channels through your aerial. As part of the Digital Switchover process, the signal strength of Freeview is being boosted and more transmitter relays used. Freeview is jointly operated by the BBC, BSkyB, Channel 4, ITV and Arqiva.
Freeview is usually the cheapest option, but it allows for the smallest number of available channels when compared to Freesat and Sky.
Prices for Freeview boxes start from around £25. In a limited number of cases a new or upgraded aerial may be required, but if you receive a good signal now it may not be required. However, coverage may not be available in all areas, please check on their website before purchasing equipment.
What is right for me?
There are links to Sky, Freesat and Freeview in the article links section below. If you are still unsure, please consult your nearest specialist provider or ring Digital UK on 08456 50 50 50.
The 'Digital Switchover Help Scheme' (operated by Eaga PLC on behalf of the BBC) will provide assistance for viewers who are aged 75 or over, are disabled, or have sight impairment. They will contact all eligible viewers directly ahead of the switchover. Their link can be found in the article links section below.
All TVs can be converted – even black and white sets and those without Scart connections. If you choose to buy a new TV with digital tuner built in, make sure you look for the Digital tick.