Top trial riders help make Spilsby Bike Night the best yet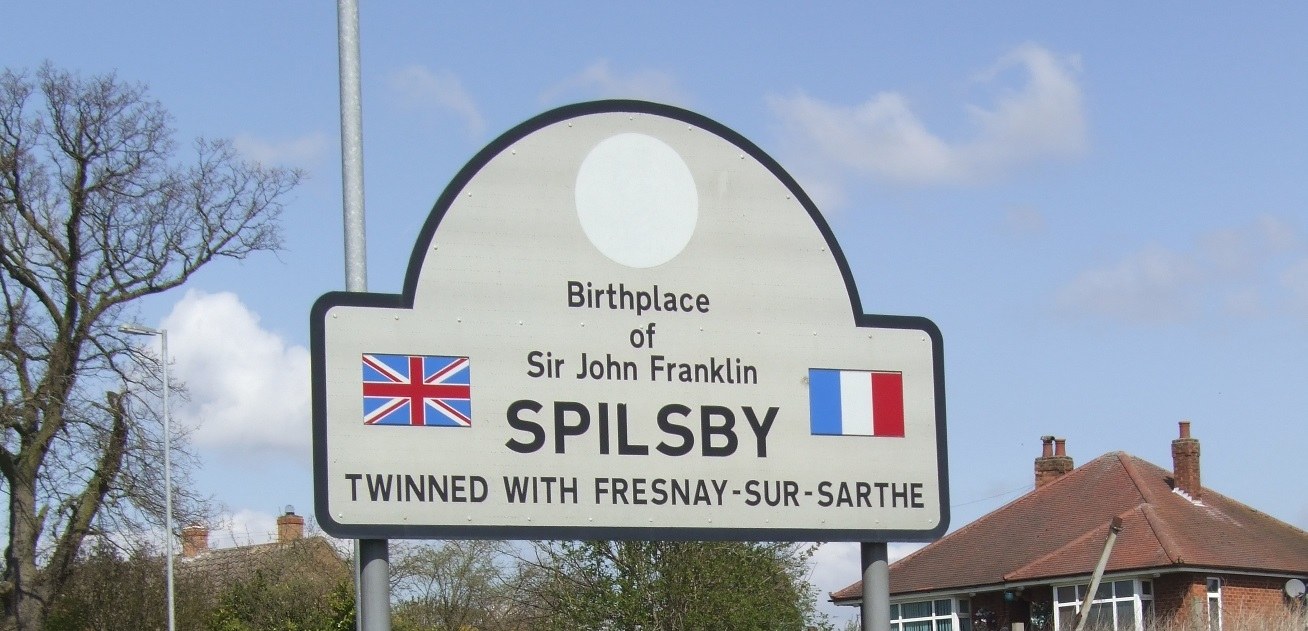 This article was published on May 22, 2013 and information contained within may now be out of date.
Britain's top female trials rider Emma Bristow amazed the crowds in Spilsby yesterday with her jaw-dropping skills and bravery at the town's 'best ever' Bike Night.
The sport's world number two and her high-ranking boyfriend James Fry each performed dexterous feats of motorcycling magic on a specially created obstacle course in the town centre.
Event organiser Peter McDowell of AE Wildman & Sons said the Aby couple's trial biking displays proved a huge hit with the hundreds of spectators.
"They put on an superb display of unbelievable skills on the obstacle course – the crowd were amazed," he said.
The Mayor of Spilsby Coun Michael Lenton was one of the captivated onlookers enthralled by the riders' display.
"The initial reaction was one of fear," he said.
"There were all of these horrendous obstacles and the riders were bouncing up and down attempting to negotiate massive boulders, barrels of water and wooden posts – but when you seem them do it they made it look so simple.
"Everybody was watching in awe and wonder."
Emma said it was a pleasure to ride in Spilsby in front of such an 'appreciative and large crowd'.
"Demonstrating the art of trials in front of such a young target audience was very full filling and they really appreciated it," she said.
"With local clubs able to help they can hopefully get involved in the sport in a controlled environment."
"I have never seen Spilsby so busy and it was brilliant to have trials involved with such a well organised popular Bike Night. I look forward to returning again next year for more of the same!" "Thank you to Peter and his staff at Wildman's Motorcycles for the opportunity to showcase the sport of trials to the local motorcycle and public community."
More than a thousand bikers are estimated to have descended on Spilsby for the town's sixth annual bike night.
Mr McDowell says the town was 'heaving' with all manner of mechanical marvels including vintage vehicles, modern superbikes and customised trikes.
"Spilsby was absolutely alive with people – there was hardly a square foot of tarmac to be seen," he said.
Bikers visited from far and wide to enjoy free reign of the town during the early evening as businesses stayed open to serve the merry throngs.
Coun Lenton said he was lost for superlatives to describe how fantastic it was to see Spislby so vibrant.
"Bike Night just improves year on year and that's testament to the hard work put in by Peter McDowell and his wife and also because of the welcome that the residents and shopkeepers of Spilsby give to the bikers – it's just really great," he said.
"At half four it was pretty much normal.
"By 5.30pm it you can start to see the transformation happen and by 6pm it is like another world – there's just a plethora of bikes parked three deep along both sides of the streets and a real buzz of anticipation."
The crowds were also entertained by the aptly named band Noisy Tuesdays who gave a lively performance from the back of a converted lorry.
And funds raised on the night will go towards the Lincolnshire and Nottingham Air Ambulance – a charity chosen for its importance to bikers injured on the county's isolated rural roads. The charity has so far benefitted by more than £3,000 from the five previous events.
Having surpassed itself year after year, Mr McDowell is now at a loss as to how to improve on it again.
"This event was better than last year and last year's had been the best ever – I don't know how to top it next time," he said.
Mr McDowell has thanked his wife Lisa who helped prepare the event and clear up afterwards; Emma Bristow and James Fry for their awe-inspiring performance; Sid Dennis for supply a car for the obstacles course; Gavin Motley of Motley engineering for creating the course; The Noisy Tuesdays for providing the music and everyone in the town for helping to create such a welcoming atmosphere.