SO Festival Set To Transform Spilsby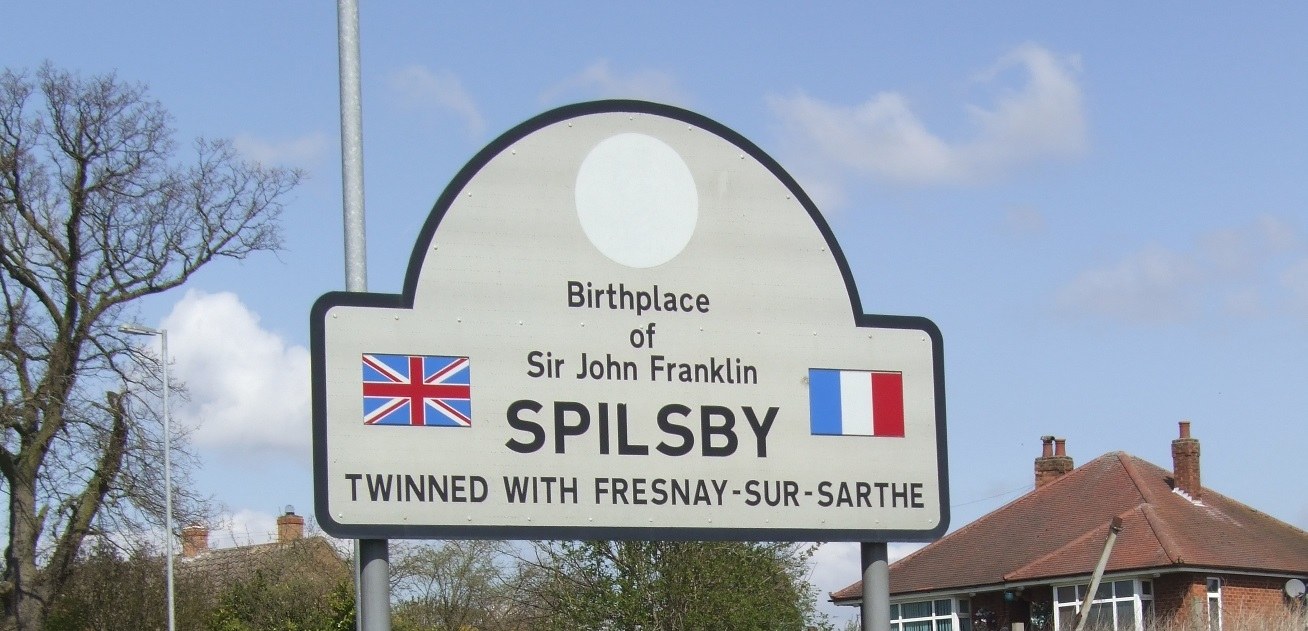 Snowy tundras, luminous fairies, fire-spouting musical instruments and a wise & ancient treasure will be coming to Spilsby as part of SO Festival 2014.
On Tuesday 1st July, Ross Ashton will transform the facade of the old Town Hall in Spilsby into a fantastic work of art as his newest projection display, Parts Unknown, is unveiled to the public alongside other fantastical wonderments including the wise and whispering Echo Funnel, magical fairies tapping on their jam jars during Sprite Symphony and the bright and melodic Pyrophones.
Parts Unknown will evoke the mystery and romance of the 19th century Arctic, drawing on magic lantern imagery and gripping soundscapes from creative designer Karen Monid.
"In-keeping with the festival's theme of journeys, we hope to transport visitors to another time and place," explains Ross Ashton.
"Parts Unknown depicts a snow desert and the heroic nature of the Victorian explorer. We are delighted to once again be part of this festival, and hope that visitors become totally immersed in what we've created."
Ashton and Monid will also debut a new work in Horncastle on 28th June, titled Garden of the Eternal Spring – a fantastical depiction of a Romanesque garden with sounds and images collected from Pompeii, Herculaneum and Naples.
East Lindsey District Council Portfolio Holder for Culture, Leisure and Tourism, Councillor Grist added: "We are thrilled to be welcoming Ross back to East Lincolnshire and cannot wait to see what he and Karen have in store for Horncastle and Spilsby. We're sure it will be amazing!
"As well as Ross's projections, SO Festival in Spilsby will also feature a selection of fantastic art installations being placed into our communities for an evening, giving residents and visitors alike the chance to experience something unique."
Echo Funnel, created by theatre maker Lizi Patch & prop maker Scott Thompson, is an interactive art installation. Designed to resemble an ancient copper tube sprouting from the branches of an ancient tree, Echo Funnel give ear and voice, looking for good old-fashioned banter about everything from Plato to Pokemon.
Created by Davy and Kristin McGuire and originally commissioned by and developed for the Royal Shakespeare Company, Sprite Symphony is a magical art installation created using projections and sound to produce a beautiful display of fairies that knock and tap on their jars to generate a sparkling serenade for guests.
Pyrophones, an elaborate art installation that shoots balls of flame into the sky while creating a musical sound and rhythm, was created by Mark Anderson and Nick Sales. Also known as a "fire/explosion organ", Pyrophones generate musical notes that are sounded by explosions, or similar forms of rapid combustion – creating a melodic performance that is part light display, part musical instrument and not to be missed.
Also on display in Spilsby will be SO Festival's Travelling Show of Outrageous Novelty, featuring an awe-inspiring performance ring and fanciful roaming pony traps.
Funded by East Lindsey District Council, Arts Council England and Centrica Energy, SO Festival 2014 is inspired by transport, journeys and travel. Reviving the centuries-old tradition of travelling entertainment, curiosities and wonderment, this year's nine-day festival will once again visit East Lindsey's market towns – starting in Horncastle on 28th June and visiting Tattershall Castle, Woodhall Spa, Alford, Louth, Mablethorpe and Spilsby before arriving in Skegness for the festival finale over Saturday 5th and Sunday 6th July.
For more information about this year's programme, artists and performances, visit www.sofestival.org, www.facebook.com/SOFestival or follow @SOFestival on Twitter.