One of Sir John Franklin's missing ships is found in the Canadian Arctic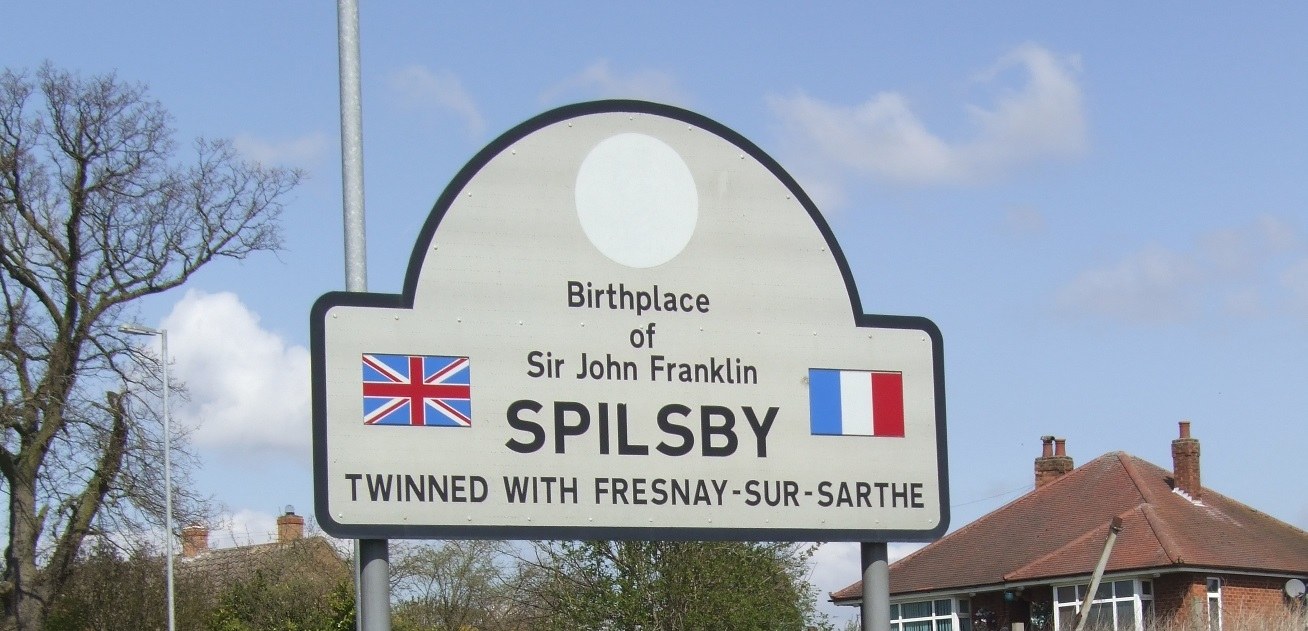 This article was published on September 11, 2014 and information contained within may be out of date.
One of Lincolnshire explorer Sir John Franklin's two ships which vanished in the Arctic more than 160 years ago has been found, Prime Minister of Canada Stephen Harper has announced.
Sir John, from Spilsby, disappeared along with 129 men aboard HMS Erebus and HMS Terror while trying to find the Northwest Passage from the Atlantic to the Pacific.
A search ran from 1848 to 1859.
Canadian divers and archaeologists has been trying to find Franklin's ships since 2008.
It is not known which ship has been found. But photographic evidence confirmed it is one of them.
Lincolnshire-based explorer Ernest Coleman, who has himself been on several Arctic expeditions to discover Sir John's fate, said: "This is tremendous. They have found a time capsule.
"The ship has been under water for some time but these ships did have cameras on board so I wonder if any can be found and if so, whether any of the plates can be taken from them and photos developed.
"It will tell us a lot about what happened and it's an exciting time for any polar or naval explorer."
Mr Harper issued the following statement: "I am delighted to announce that this year's Victoria Strait Expedition has solved one of Canada's greatest mysteries, with the discovery of one of the two ships belonging to the Franklin Expedition lost in 1846.
"Although we do not know yet whether the discovery is Her Majesty's Ship (HMS) Erebus or HMS Terror, we do have enough information to confirm its authenticity. This find was confirmed on Sunday, September 7, 2014, using a remotely operated underwater vehicle recently acquired by Parks Canada.
"This is truly a historic moment for Canada. Franklin's ships are an important part of Canadian history given that his expeditions, which took place nearly 200 years ago, laid the foundations of Canada's Arctic sovereignty.
"I would like to congratulate and pay tribute to all partners involved in this year's momentous Victoria Strait Expedition, including Parks Canada, the Royal Canadian Geographical Society (RCGS), the Arctic Research Foundation (ARF), the Canadian Coast Guard (CCG), the Royal Canadian Navy and the Government of Nunavut. This discovery would not have been possible without their tireless efforts over the years, as well as their commitment, dedication and the perseverance of the many partners and explorers involved.
"Our Government has been deeply committed to finding HMS Erebus and HMS Terror, which were Canada's only undiscovered national historical site. Since 2008, there have been six major Parks Canada-led searches for the lost Franklin Expedition ships, pain-stakingly covering many hundreds of square kilometres of the Arctic seabed. It is gratifying that the ship's remains were found during the Government-supported 2014 Victoria Strait Expedition.
"Finding the first vessel will no doubt provide the momentum – or wind in our sails – necessary to locate its sister ship and find out even more about what happened to the Franklin Expedition's crew."
The discovery comes after an archaeology team found an iron fitting "certainly from one of the Franklin shipwrecks" on September 1.
A wooden object, possibly a plug for a deck hawse, the iron pipe through which a ship's chain cable would descend into the chain locker below, was also discovered.
Sir John Franklin was born in 1786 into a prominent family in Spilsby.
He joined the Royal Navy aged 14 and later with his cousin Matthew Flinders – another Lincolnshire lad – carried out the first circumnavigation of Australia.
He was Lieutenant-Governor of the Van Dieman's Land penal colony – later renamed Tasmania.
Sir John took part in the Battle of Trafalgar and later, influenced by his friend Sir Joseph Banks, went in search of the North West Passage.
The Franklin expedition set sail from Greenhithe, England, on May 19, 1845.
Norwegian explorer Roald Admundsen, who beat Scott to the South Pole, succeeded in charting the North West Passage in a small boat, navigating by the stars and learning survival tips from the Inuits.