Lancaster Wreckage From Spilsby Bomber Found In Germany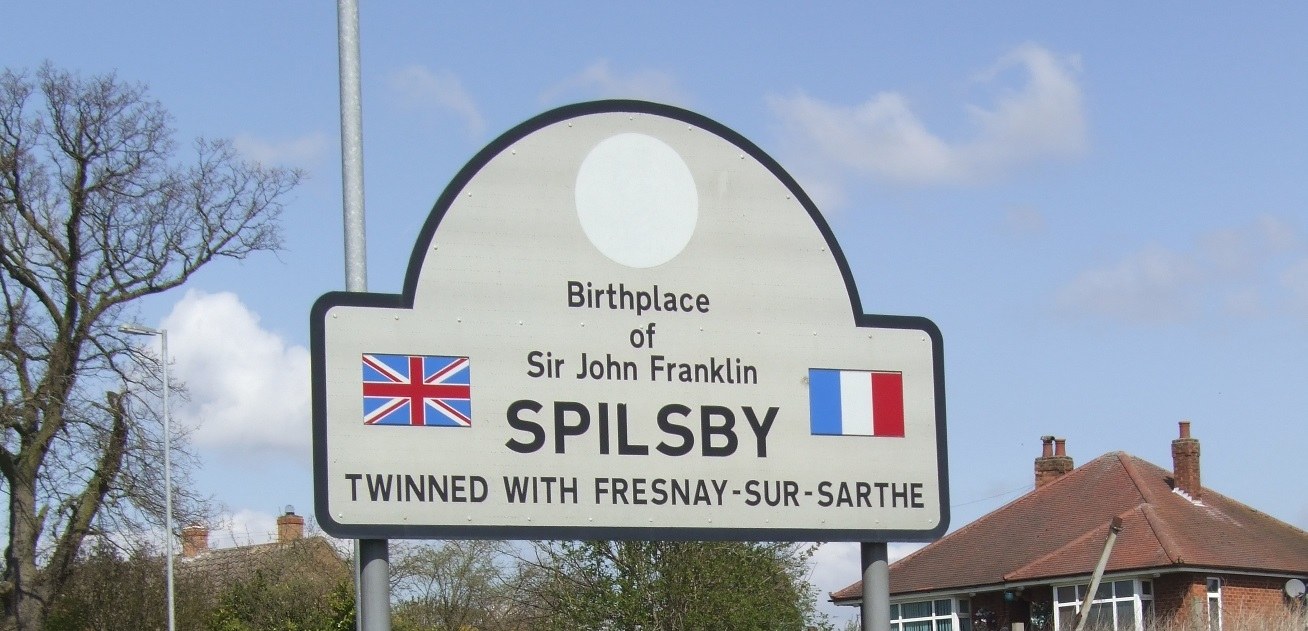 This article was published on February 28, 2016 and information contained within may now be out of date.
Wreckage of a Lancaster bomber never to return to its base at RAF Spilsby has been found – by coincidence – close to the twin town of Bassum in Germany, where it was shot down.
Spilsby twinned with Bassum in 2010 after a 10-year friendship, little knowing the historic link that would one day be discovered.
The find in Pestinghausen, the village to which Bassum belongs, was made by historian Volker Urbanski, who came across the fragments of the Lancaster bomber while scanning the site with a metal detector.
News recently filtered through to Spilsby Town Council when it received a cutting from the local newspaper in Bassum from members of the twinning association in Germany.
This week town clerk Bonny Smith received the translation, which describes how 'houses were partly unroofed' as the Avro Lancaster EE126 from RAF Spilsby crashed on a field in the village on its way to Leipzig. Three of the seven airmen died during the crash, the other four escaping from an altitude of 4,000 metres using their parachutes, only to be captured and made prisoners of war.
There has been an emotional response to the discovery, especially with the news the last surviving crew member of the bomber, 94-year-old Maurice Askew, today lives in Christchurch, New Zealand, where he is a renowned artist.
Kevin Matley – former secretary of the 207 Sqn (RAF) Association, which commissioned the first memorial in the town to those who served at RAF Spilsby, and now secretary of Friends of RAF Spilsby – said: "Learning of the discovery has filled me with mixed emotions.
"In acknowledging the work by Mr Urbanski in identifying the crash site of a Spilsby-based Lancaster 'The Friends' reflect on the loss of three young lives – Air Gunners Sgt LT Linton RCAF and Sgt SP Rogers RAF(VR) and wireless operator Sgt JT Morey RAF(VR).
"They remain in our minds as war heroes and part of a generation, who at that time saved civilisation. It is a debt we shall always owe."
In the newspaper article, another German historian Ulrich Dannemann said Mr Askew had been overwhelmed by the news that, after so many years, the site of the crash had been located.
Mr Urbasky said there were 832 English bombers that took off for a raid on Leipzig, 78 of which did not return to their base. The Avro Lancaster EE 126 of the 127th squadron was among these four-engined planes. It had taken off from RAF Spilsby in 1944 and was on its way to Leipzig when it got into the beams of search lights near Meppen. It was chased and attacked by night fighters of the Luftwaffe and shot down.
The three bodies which were recovered from the burnt out plane today rest in the English cemeteries of Sage near Oldenburg and Urbansky.
Spilsby town clerk Bonny Smith said: "Residents who know that we are twinned with Bassum will see it as a link between the towns and that we have all moved on from Second World War and become friends."