Opponents slam Lincolnshire's Police and Crime Commissioner for appointing deputy – against recommendation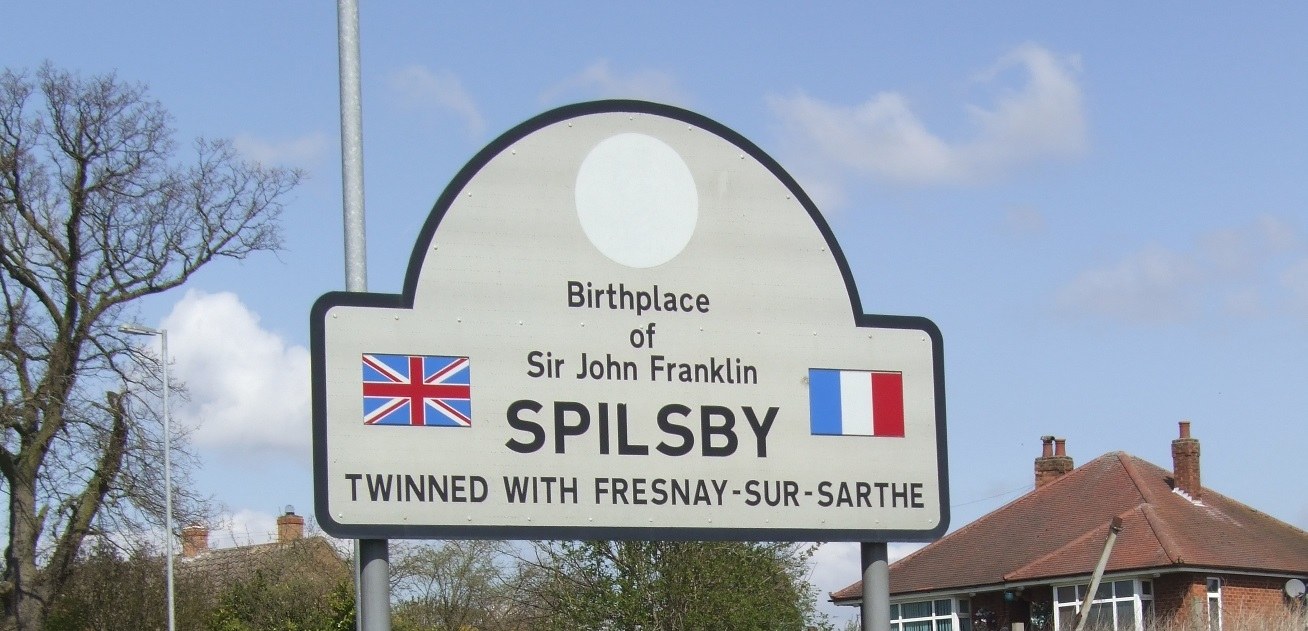 This article was published on June 10, 2016 and information contained within may now be out of date.
Opponents of Lincolnshire's recently elected Police and Crime Commissioner Marc Jones have criticised his decision to appoint a new deputy – against the recommendations of an independent police and crime panel.
Mr Jones has confirmed the appointment of his fellow Conservative County Councillor Stewart Tweedale as his No.2.
The announcement came despite the Lincolnshire Police and Crime Panel feeling they couldn't recommend Mr Tweedale for the post.
Panel members held a hearing with Mr Tweedale and said that while they recognised 'the candidate has a range of experience, knowledge and skills' he had not demonstrated how he could transfer them to the role of Deputy PCC.
The panel also went on to say that while it was impressed with the candidate's knowledge of the Nolan Principles, it found he did not demonstrate an understanding of the principle of personal independence required to undertake the role, as described by the PCC in the hearing.
However, Mr Jones went ahead with the appointment and delivered a ringing endorsement of Mr Tweedale.
Mr Jones said: "I am grateful for the Police and Crime Panel's involvement in Stuart's appointment.
"It is regrettable that due to restrictions within the legislation, the panel were placed in a very difficult position of passing judgement on Stuart's suitability based on the narrowest of criteria which do not include the key aspects required to excel in a role which I know he will.
"During the election period I was honest with the public about my intention to appoint a deputy.
"Stuart will be a vital and visible part of my proactive crime prevention agenda, overseeing rural issues as well as leading on community engagement work to ensure that people of all ages from across the whole county have an input into the type of policing they receive.
"Stuart is already concentrating on getting on with the role."
However, that brought a stinging response from UKIP duo Victoria Ayling and Jonathan Ferrari who stood against Mr Jones in the recent PCC election.
Ms Ayling said Mr Jones had been 'arrogant' in ignoring the recommendation of the panel.
She said that the county police force was now 'being run' by the Tory party, and added that she was concerned that policing across the county would suffer.
She called for Mr Jones to re-think the appointment, and said both he and Mr Tweedale should resign as county councillors.
Mr Ferrari, a Horncastle town councillor and business owner, would have been Ms Ayling's deputy – had UKIP won the election.
He said: "I am glad to see that the panel queried Stewart Tweedale's skill set for the important role of Lincolnshire's Deputy Police Crime Commissioner.
"At one of the earlier Hustings, Marc Jones openly criticised Victoria Ayling for selecting an ex police officer as a deputy stating that he felt those skills were not relevant to the job! I trust he might feel differently now!
"I also hope that the second point raised relating to failing to demonstrate an understanding of personal independence will show that his proposed deputy remaining a conservative county councillor is perhaps considered by the panel as a conflict of interest to the role of deputy PCC.
"This should serve as a reminder to Marc that he too, should have done the right thing and resigned his councillor role, something that Victoria Ayling said she would do from the outset if she was elected.
"Perhaps also worthy to note, Marc Jones refused prior to the election to nominate his deputy yet UKIP and the Lincolnshire Independent Party both made it quite clear who the proposed deputies would be, thereby giving the public to consider the whole package they would be getting.
"Well done to the police crime panel for showing they have their fingers on the pulse and the interests of the community at the forefront!
"Thank you for not simply rubber stamping another nepotistic action by members of the old boys' network."
Lucinda Preston, who stood for Labour in the election, said: "I'm extremely disappointed that Marc Jones has chosen to ignore the recommendations of the Police and Crime Panel and has appointed Stuart Tweedale as his deputy commissioner.
"This swift rejection of the Panel's recommendations raises issues about public accountability in relation to these two taxpayer-funded posts.
"Given the panel's serious concerns regarding the independence and experience of Mr Tweedale, I would urge Marc Jones to reconsider the appointment as well as his decision to appoint a deputy in the first place.
"If he were to step down from his county council position it would mean he could focus full-time on his new role as Police and Crime Commissioner and would not require a deputy.
"Lincolnshire deserves a full-time police commissioner."