Penis pothole protest 'bugs' council near Spilsby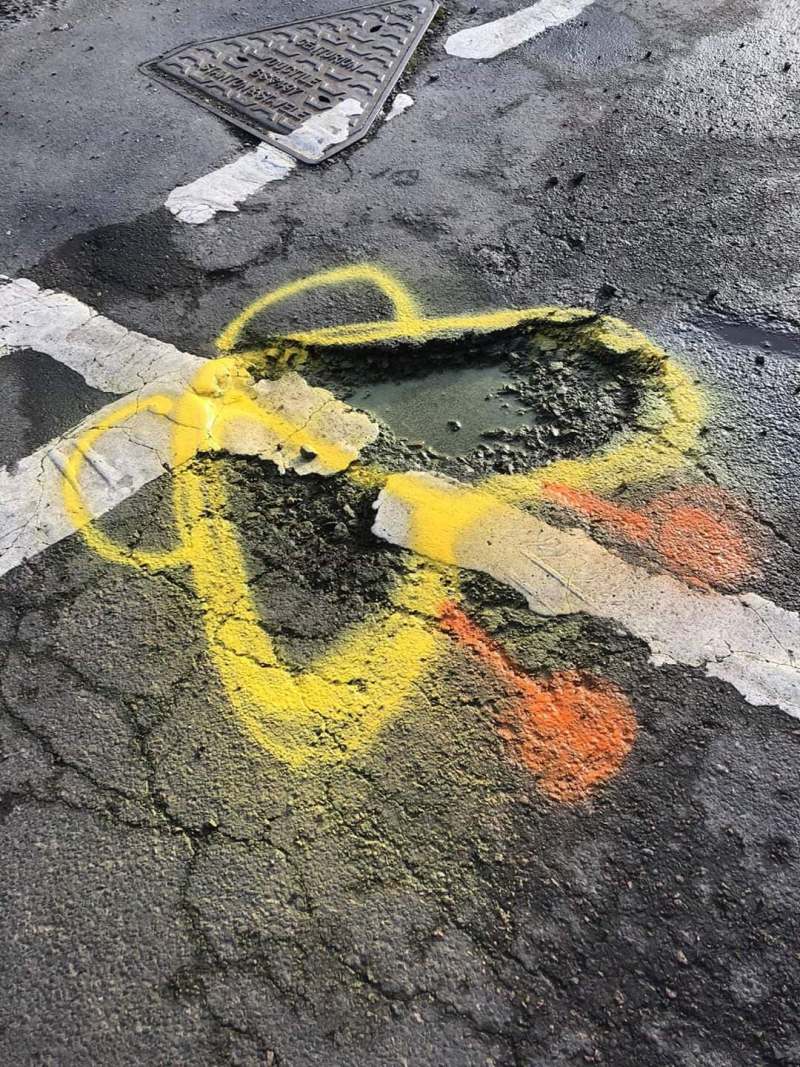 This article was published on January 16, 2020 and information contained within may now be out of date.
An enraged driver has waged war against potholes in Halton Holegate and Spilsby with spray paint and a determination to 'bug' the council into action with pictures of penises and insects.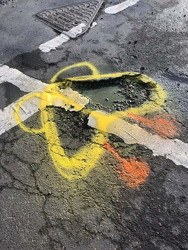 People in the town began to notice the work of a d*ck pic vigilante over the weekend.
Suffering a burst tyre in a 13 cm deep pothole on Friday, January 10 at Halton Holegate, as the cost of £53, 55-year-old Karan Chapman Holland decided it was time to get creative.
"I was at Little Steeping Areodrome, nearly at Halton Holegate when I hit it and burst by tyre", she said. "So on Saturday I painted the potholes.
"Today I've painted the potholes on Old Market Avenue in Spilsby, opposite Sainsbury's.
"When I was doing the bug a man stopped me and said he had reported it because he had to pay £125 for a burst tyre.
"The potholes have been there ages."
She said she was inspired by penis graffiti she had seen in other areas of the country, many of which resulted in quick repairs.
"There is a man called Wanksy, so I'm calling myself Bugsy!"
She has said she doesn't care if she gets into trouble. "I'm hoping they try, so I can make a stand against potholes!"
Karan's eye-catching creations coincided with National Pothole Day on Wednesday, January 15.
You can report issues, such as potholes and many others, to your local council using FixMyStreet.  This automatically reports the issue to the correct council and means that you can see what issues have already been reported in your area, exactly when, and any actions or comments left by councils or other residents.  They even have an app so you can report it directly from your smartphone.  For more information, see our 'Report Problems Online' page.