Action Fraud warning after number of coronavirus scams accelerates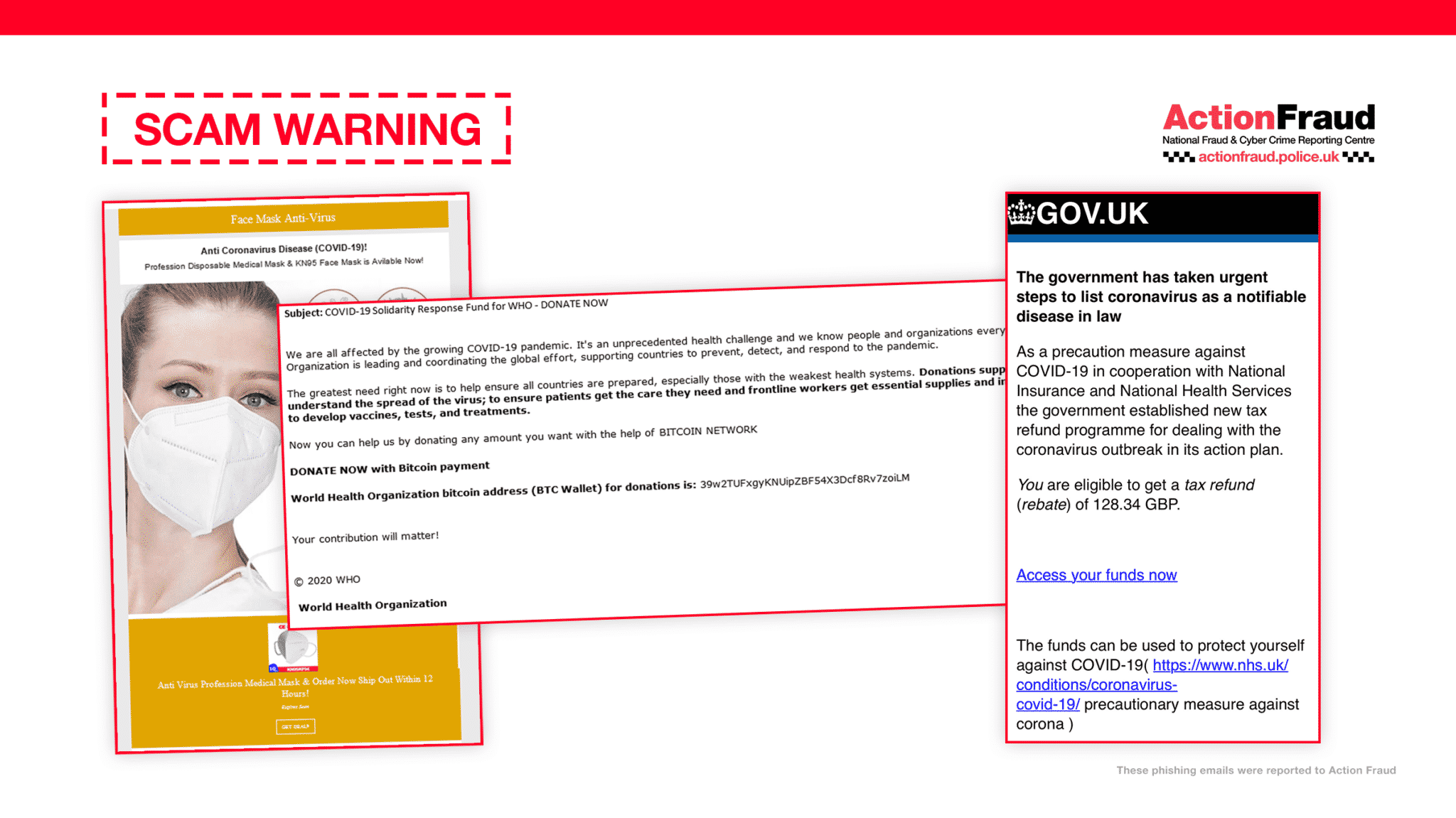 This article was published on March 26, 2020 and information contained within may now be out of date.
Action Fraud are raising awareness of a number of coronavirus-related scams looking to take advantage of the outbreak.
At the time of writing there have been 105 reports of scams with country-wide losses of almost £1m.
The number of reports has been accelerating as the Government's lockdown takes hold. The first report relating to Coronavirus was received by Action Fraud on 9th February with 20 more reports later that month. Since then, there have been 46 reports between the 1st March and 13th March, and 38 reports in just four days between 14 March and 18 March.
The majority of reports are related to online shopping scams where people have ordered protective face masks, hand sanitiser, and other products, which have never arrived.
Action Fraud have advised three steps to protect yourself from scammers:
Watch out for scam messages
Don't click on the links or attachments in suspicious emails, and never respond to unsolicited messages and calls that ask for your personal or financial details.

Shopping online:
If you're making a purchase from a company or person you don't know and trust, carry out some research first and ask a friend or family member for advice before completing the purchase. If you decide to go ahead with the purchase, use a credit card if you have one, as most major credit card providers insure online purchases.

For more information on how to shop online safely, please visit: https://www.actionfraud.police.uk/shoponlinesafely

Protect your devices from the latest threats:
Always install the latest software and app updates to protect your devices from the latest threats.
There have also been unverified reports of unsolicited "advice" being sent from NHS personnel. These are unlikely to be genuine and official advice should only be sought from the NHS website.