Sign's good for a new welcome to the town!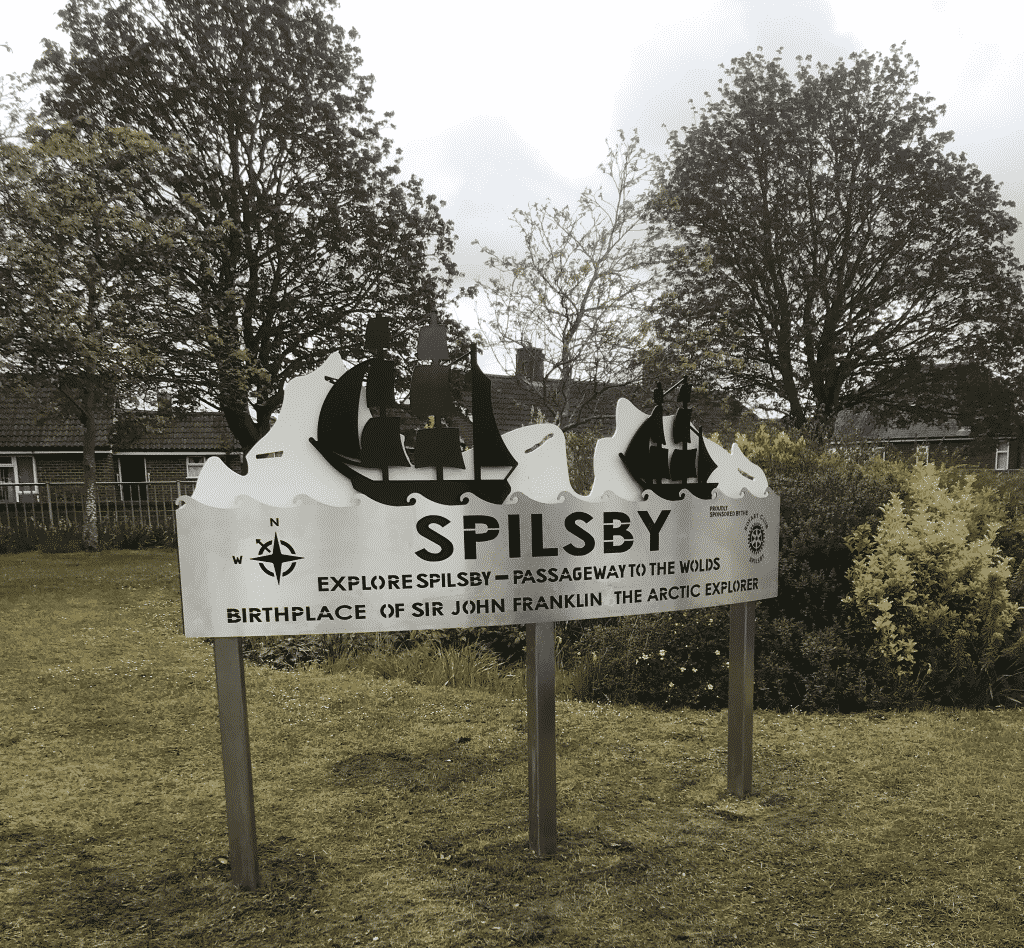 This article was published on April 30, 2020 and information contained within may now be out of date.
Visitors and residents alike are getting a new welcome into the town after a new sign was erected celebrating the town and its' most famous son – Sir John Franklin.
The sign, which was sponsored by Spilsby Rotary, has been placed on the entrance to Spilsby off the A16 Hundleby crossroads.
The sign depicts HMS Erebus and HMS Terror on their ill-fated exploration to discover the northwest passage, also drawing links to Spilsby's position as a passageway into the Wolds.
Keeping it local, the sign was manufactured and installed by Spilsby's Tong Engineering.