TV horror-drama based on Franklin's doomed expedition set to air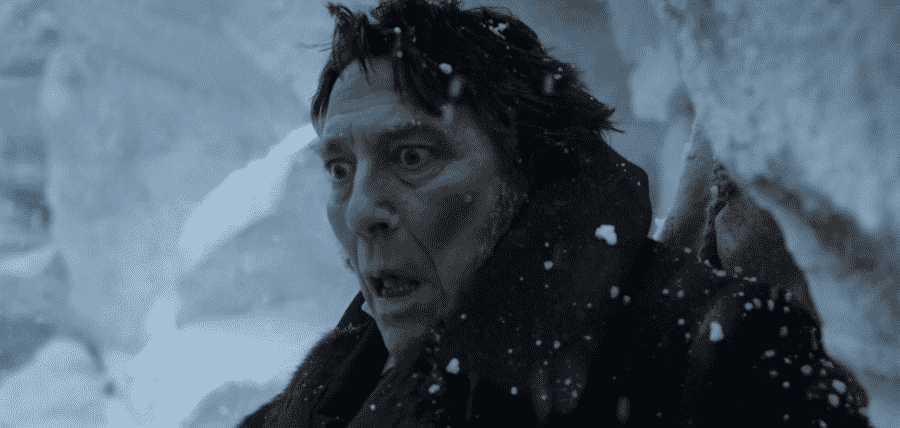 This article was published on March 3, 2021 and information contained within may now be out of date.
A new television horror-drama based around the events of Spilsby-born Sir John Franklin's ill-fated expedition to discover the Northwest Passage is set to air from tonight, produced by Ridley Scott, and starring Ciaran Hinds as Sir John Franklin.
The ten-part series is inspired by true events and is a fictionalised account of Sir John Franklin's lost expedition to the Arctic. It follows the Royal Navy's perilous voyage into unchartered territory as the crew attempts to discover the Northwest Passage. Faced with treacherous conditions, limited resources, dwindling hope and fear of the unknown, the crew is pushed to the brink of extinction.
The show is based on a book that was in turn inspired by Captain Sir John Franklin's real-life lost expedition to the Arctic, which departed from England with two ships and never returned.
All 24 officers and 110 men onboard would eventually perish after the ships were run aground in ice. Modern-day excavations were able to confirm reports of cannibalism among the dying men.
However, the expedition is still shrouded in mystery, and the series heightens the sense of terror by adding a fictional monster, the "Tuunbaq", into the mix.
It features a stellar cast, including: Jared Harris (Chernobyl) as Captain Francis Crozier, the captain of the HMS Terror; Ciarán Hinds as Sir John Franklin; Paul Ready (Motherland) as Dr. Harry Goodsir, Assistant Surgeon on HMS Erebus; and The Crown's Tobias Menzies as Commander James Fitzjames.
"The Terror" starts on Wednesday 3rd March 2021 at 9pm on BBC Two, with the second episode on straight afterwards at 9:45pm. It will also be available for catch-up on BBC iPlayer.