Spilsby set to celebrate Franklin Week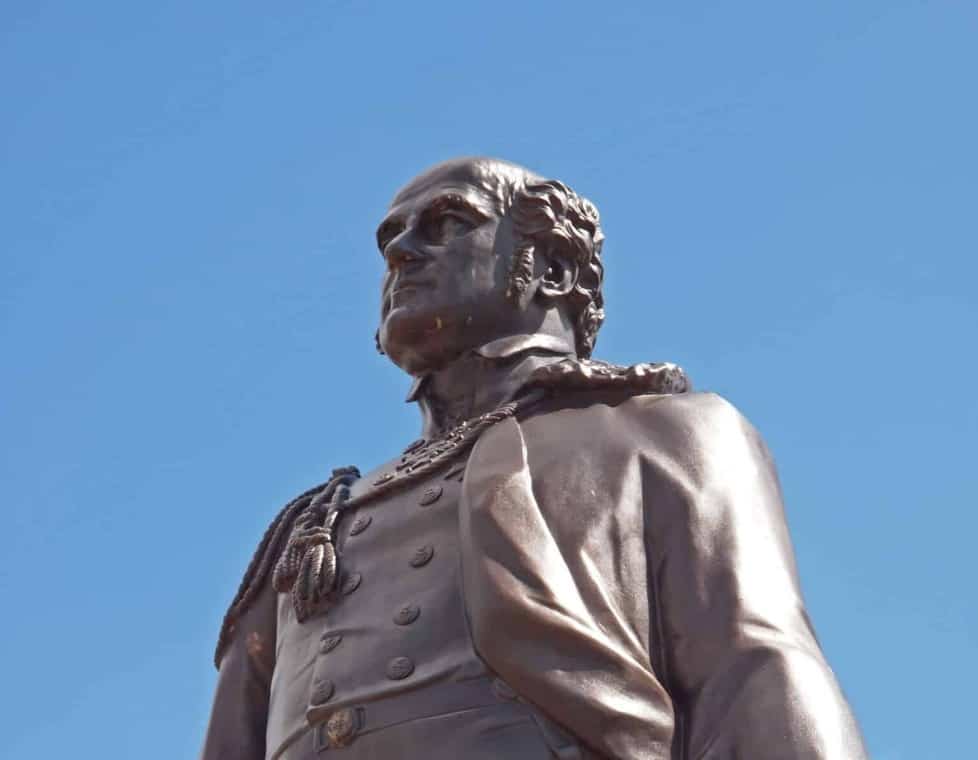 This article was published on April 15, 2021 and information contained within may now be out of date.
Spilsby is set the celebrate its most famous son – Sir John Franklin – with a week of celebration.
Sir John was born on 16 April 1786 in the building that is now the Cooplands Bakery and went on to become a Royal Navy Officer, Lieutenant-Governor of Van Diemen's Land (now known as Tasmania) and Arctic explorer – but is most famous for his final and ill-fated voyage to become the discoverer of the Northwest Passage.
The town centre will be decorated with flags and banners celebrating Franklin, with a selection of sea shanties being played. In the evenings an artwork by William Lindley of Franklin's story as the Governor of Van Diemen's Land, entitled "Benedicite" will be projected – bringing landscapes of Tasmania to Spilsby.
As part of the event, Cooplands Bakery who are situated in the building where Franklin was born, are producing a celebratory cake which will be given to the community on Franklin's birthday.
This all ties in with the re-opening of shops in the town which had to remain closed previously due to Covid restrictions, giving shoppers something new to experience in the town.
Interest in Franklin has increased recently with the screening of "The Terror" by the BBC as well as a best-selling book by travel presenter and former Monty Python star, Sir Michael Palin.
Sir Michael took time out to send a message of support for Franklin Week in which he describes how he got to know Sir John through the writing of his book "Erebus", which details the story of the ship in which Franklin sailed on his final, ill-fated voyage.
Note: Music and projections will not be shown on 17 April as a mark of respect to the late Duke of Edinburgh.