Spilsby Primary Academy pupils explore Shakespeare on World Book Day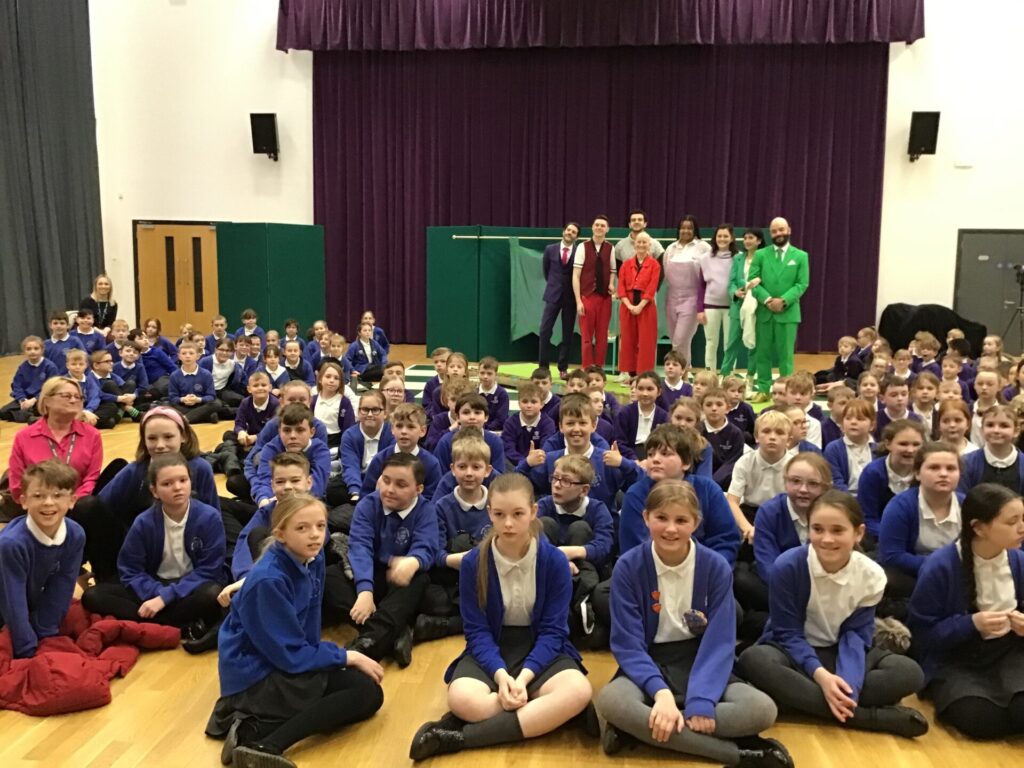 Pupils in Years 4, 5 and 6 at Spilsby Primary Academy had an amazing morning watching a National Theatre production of 'Hamlet' at Skegness Academy to mark World Book Day.
One of Shakespeare's best-known tragedies, the play was adapted for audiences aged eight to 12 years old and performed in schools across Lincolnshire in partnership with Lincolnshire One Venues and Lincoln Performing Arts Centre, as part of a six-week schools tour across England.
Andrew Clarke, Executive Headteacher at Spilsby Primary Academy, part of Infinity Academies Trust, said: "This was a wonderful way for some of our older pupils to celebrate World Book Day and such a great opportunity to experience Shakespeare through a performance by a professional company.
"This adaptation allows pupils to enjoy Shakespeare in an accessible, engaging and inspiring way. It is fair to say that everyone LOVED it!"