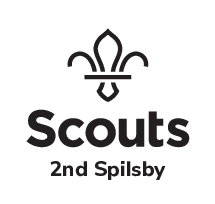 2nd Spilsby Scout Group have been providing generations of families with access to scouting since 1964.
We currently operate 4 sections, for both boys and girls from ages 4 to 14 years old during term times, with extra activities and events at weekends.
We are do-ers and give-it-a-go-ers. Yes, we go camping, hiking, canoeing, kayaking, we shoot arrows and air rifles, but we also get to hang out with our friends every week – having fun, playing games, working in a team and taking on new challenges.
We have groups of Scouts, Cubs, Beavers and the newly-formed Squirrels.
Everyone is welcome at 2nd Spilsby. Regardless of your child's ability – there's a Scout adventure out there waiting for them. And we'll help them find it!


Mondays (Term Time)
5:15pm – 6:15pm


Tuesdays (Term Time)
6:00pm – 7:30pm


Thursday (Term Time)
6:00pm – 7:30pm


Mondays (Term Time)
7:00pm – 8:30pm
Where are 2nd Spilsby Scouts located?

How do I get in contact?
You can contact Gemma Holland, Group Scout Leader, by email at gsl@2ndspilsby.org.uk
This is a page hosted on behalf of the 2nd Spilsby Scouts Group. If you are part of a local community group and would like a similar page on Spilsby Online then please contact us. It is completely free of charge to local community groups and associations.