5 High Street
England
PE23 5JH
GB
About Us
Local mobility retailer, helping with all your mobility needs.
We go above and beyond to help our customers live a more comfortable and independent lifestyle. We offer scooters and wheelchairs amongst other items, as well as servicing and breakdown recovery.
Helping customers regain their independence.
Contact Details
Use the contact form in the tabs below to contact us. Other contact details (if any provided) are listed below:
Opening Hours
Sunday 8:00 am - 4:00 pm
Saturday 8:00 am - 4:00 pm
Friday 8:00 am - 4:00 pm
Thursday 8:00 am - 4:00 pm
Wednesday 8:00 am - 4:00 pm
Tuesday 8:00 am - 4:00 pm
Monday 8:00 am - 4:00 pm
Is This Your Business?
Is this your business? If you want to claim your free listing, which can be updated any time of the day or night absolutely free of charge press on the "Claim this listing" button below.
Check out the advantages of claiming your free business listing on Spilsby Online on our Advertise Your Local Business With Us page.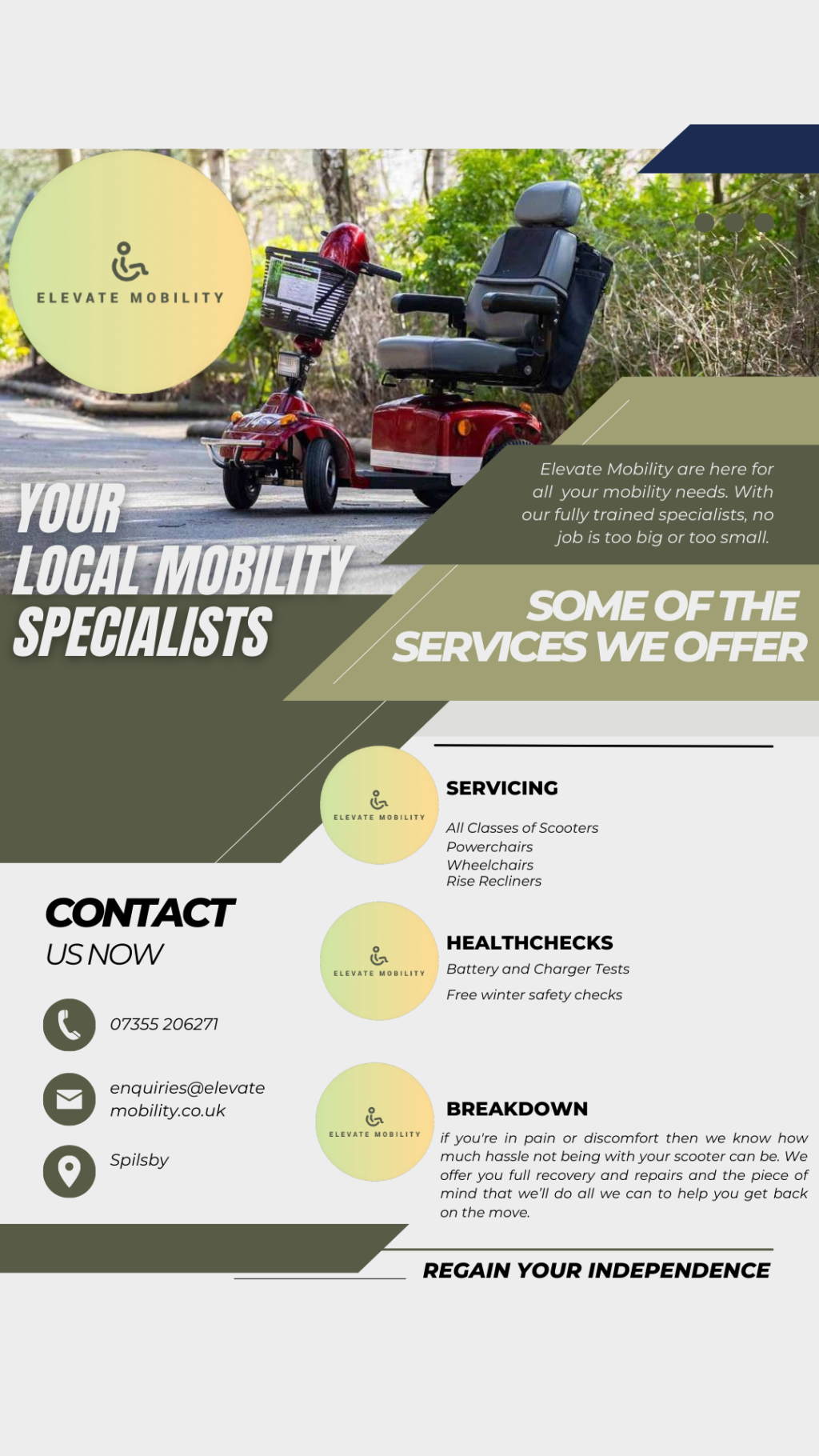 Yellow and Red Retro Special Offer Instagram Story - 3.png
2 months ago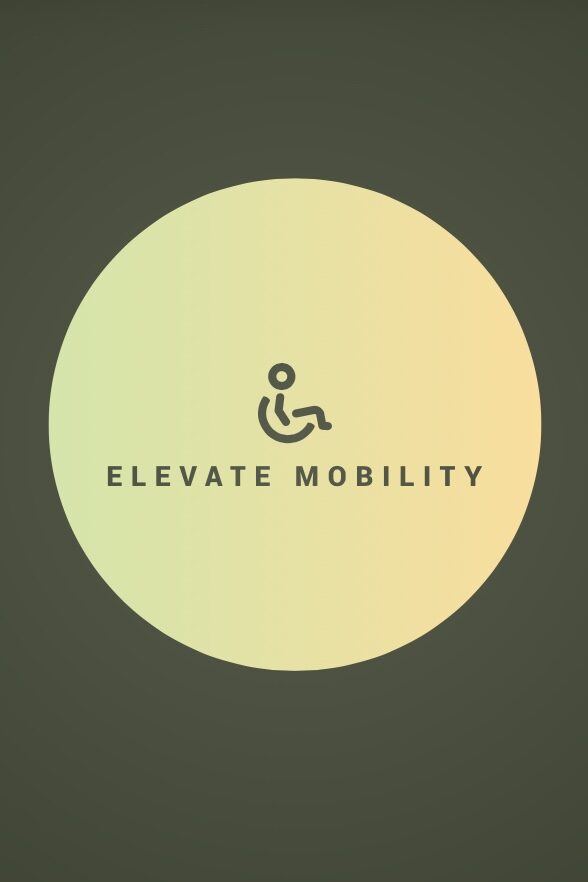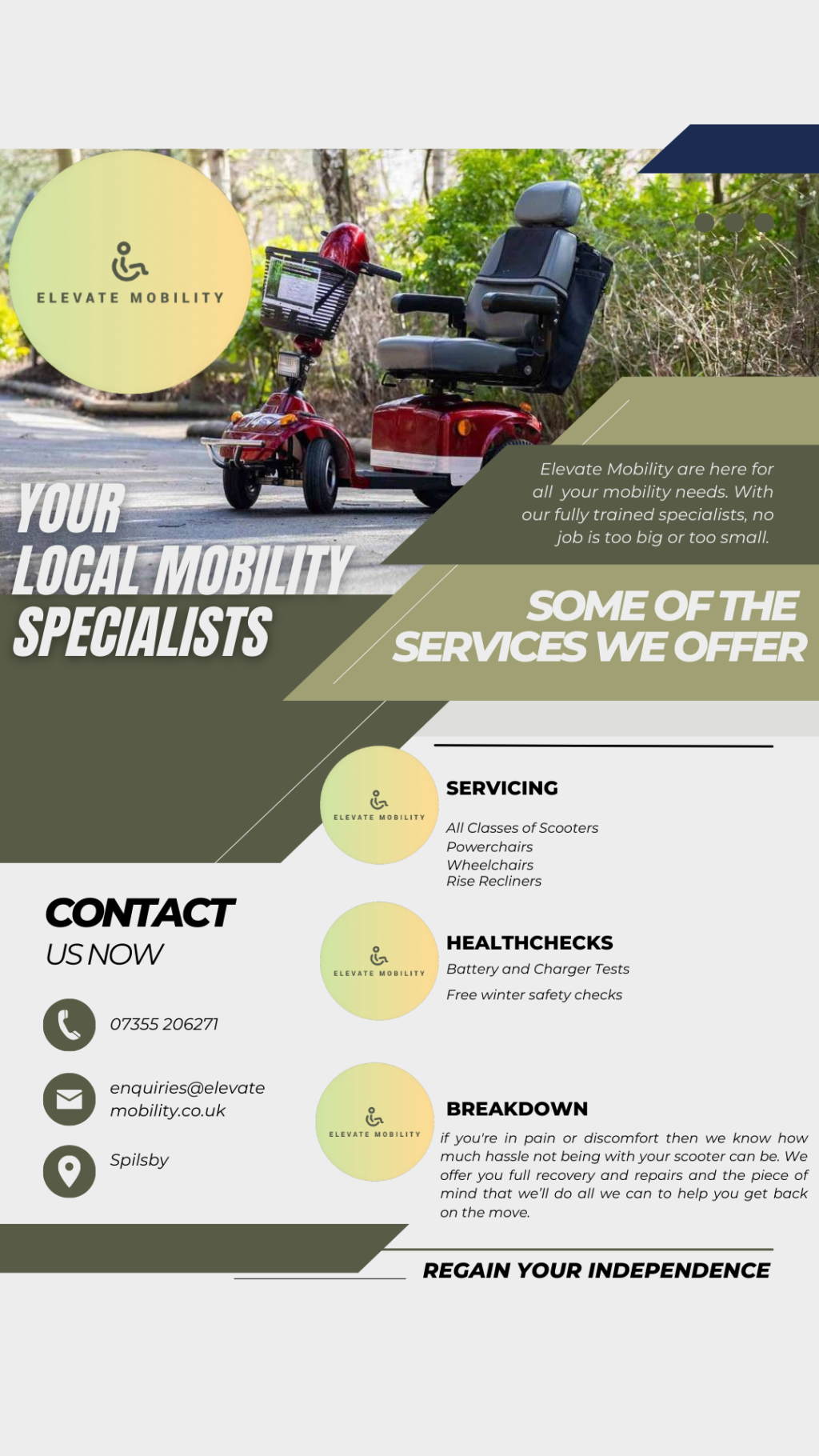 Yellow and Red Retro Special Offer Instagram Story - 3.png
2 months ago