Spilsby Beavers Group looking for children with a sense of adventure!

This article was published on April 27, 2021 and information contained within may now be out of date.
Spilsby New 2nd Scouts Group is looking for children who want to learn new skills, make new friends, and have fun and go on adventures, to join their local Beavers section.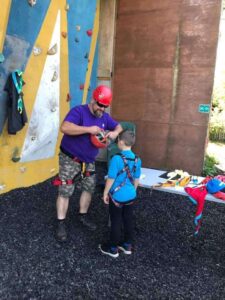 Beavers is open to children aged between 5 years and 9 months and 7 and a half years old.
The number of children attending the local Spilsby section has dropped due to Covid restrictions and the older children moving up into the Cubs section. In order to ensure the future of the Spilsby section more members are urgently needed to come and join in.
The Beavers meet weekly on Tuesday evenings to learn and have fun around a range of topics, including exploring the great outdoors, helping others, and learning new life skills.
Going to Beavers is a very different experience from school. Instead of learning from books, Beavers will figure the world out by exploring, playing, and doing.
Skills learned through Beavers are those needed to help children feel confident in standing on their own two feet, including things like integrity – being honest and doing the right thing – and initiative – knowing how to take the lead on something without being told, as well as giving them the confidence to try new things.
If you know someone who may be interested in joining Beavers please complete the online registration form, or for more information please email gsl@2ndspilsby.org.uk.