East Keal accident 'blackspot' set for changes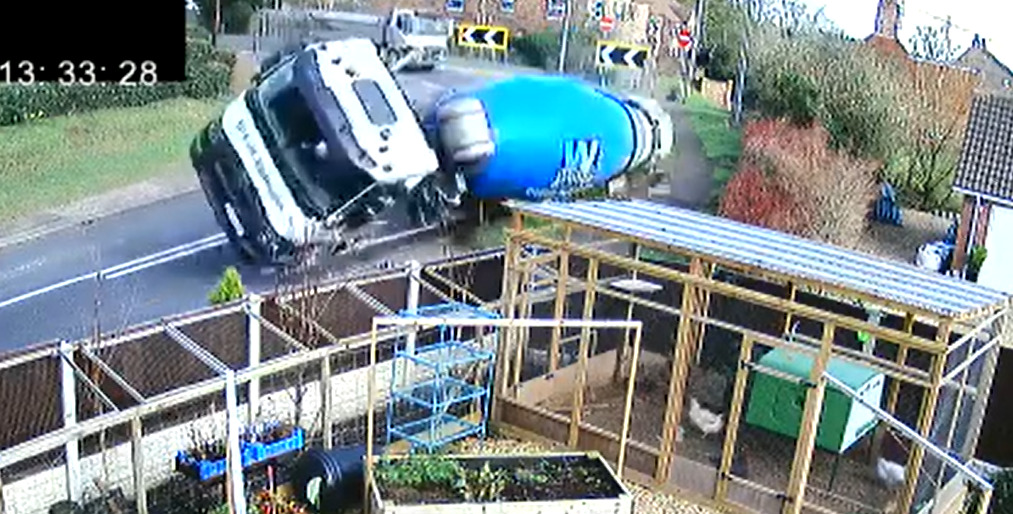 This article was published on May 22, 2022 and information contained within may now be out of date.
Traffic calming measures look set to be upgraded at Hall Corner in East Keal after a number of accidents that led to property damage and road closures.
Lincolnshire County Council Highways have been working together with the local Parish Council and local residents to see what measures could be put in place to reduce the risk of further accidents on the corner.
Although there is existing traffic calming measures already in place on and around the corner, this has not stopped accidents from occurring, including the overturning of a lorry carrying a load of concrete in February which caused damage to local properties, road surface, local drainage systems, and caused severe inconvenience to local residents and road users alike.
Highways have undertaken a survey into the road alignment which found a slight dip in the level of the road edge where Blacksmiths Lane joins the A16 which, when combined with excess speed, a high centre of gravity for larger vehicles, and unstable loads, could be contributing to the recent accidents at the site.
The findings of the survey have prompted the Council to look at what could be done to improve the roadway that would help vehicles that are driving at speeds inappropriate for both their load and the road itself, to stay level and upright. This work could include resurfacing the approaches to the corner, elevating the road level at the bend itself, and realigning the side road to match.
Lincolnshire Police are also looking at local suggestions for speed cameras at the location and will be taking speed readings at the site before providing the Council with their opinion. Other options are being looked into such as the possibility of a reactive speed sign and community projects in conjunction with the Viking Link project.
Another local suggestion was for longer and stronger safety fencing at the location but this is unlikely to happen due to the Council stating it cannot justify the high cost at this time. As there have been a low number of personal injury accidents recorded this means the funding will have to come from Highways budgets and not from priority accident prevention budgets.
Richard Davies, executive member for highways at Lincolnshire County Council said: 
"We are very thankful to the residents and members of the Parish Council who have given us their ideas and support in what can be done at Hall corner.
"Local knowledge and personal feedback are cornerstones of what we do in terms of delivering the best solutions in the most informed way.
"There has already been much done at this bend to try and mitigate the issues faced and we now have more planned for this particular area that will go on to encourage all road users to drive accordingly in line with the road and conditions.
"I would like to thank everyone involved so far for their input. We will all work together to get the best resolution we can for Hall corner."