Comment: The Broadband Triple Whammy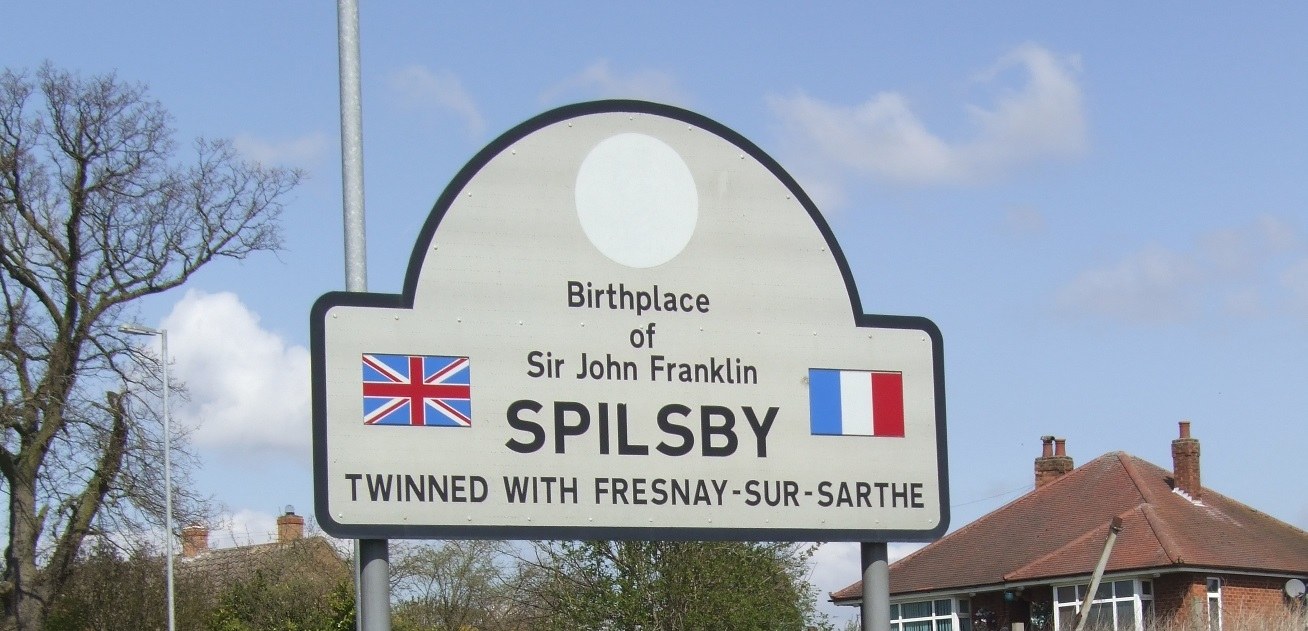 Lack of decent landline broadband in the Spilsby postcode area is part of a triple whammy of broadband problems for the area.
As was reported late last month, a report by Uswitch.com highlighted the PE23 postcode area as the worst in Lincolnshire for broadband speed. That article became the most read article of all time of Spilsby Online, with over six times the usual article readership within just a few days. Other follow up articles have proved nearly as popular, so there is obviously interest out there on the subject.
Part 1: Slow Broadband Speeds
Broadband speeds in the centre of Spilsby are typically not too bad in comparison to other towns in Lincolnshire, but this really highlights how bad the speeds and availability is in the surrounding areas. For some the situation is dire with unbearably slow speeds or simply no broadband availability at all. This is quite often due to the distance from the telephone exchange, but new changes being introduced elsewhere by BT include running fibre optic cables to the cabinets (the green boxes you see in the streets) which reduces the line length and, in theory, increases speed. However, this is not happening around the Spilsby area.
So, in the area we have to put up with poor quality broadband speeds and availability.
Part 2: No 3G…
The second part of the triple whammy is the lack of decent 3G coverage from the mobile networks. All major networks, apart from 3, have transmitters within the area but they are all 2G transmitters and cannot cope with the demands of mobile broadband – so this is another high speed option that local residents do not have. Ironically, the only network which does cover 3G is 3 and their transmitter is located in Skegness so the signal strength is poor but at least there is a signal.
Part 3: One up for rip-off Britain!
The third, and probably the most galling of the three is the fact that you are paying more for your broadband connection than some other people and they are also getting a better product.
Check out the latest advertisements from PlusNet or Sky Broadband and you can see the deals they are doing sound rather good for the price but go to sign up for these deals and you quickly realise everything is not as it seems. With Sky, instead of an unlimited connection and up to 24mbs speed you get offered a maximum of 10GB usage and up to 7.5mbs speed – and get charged more each month for it. The same is true for the PlusNet deal which is considerably more expensive locally than elsewhere.
That isn't to say that Sky and PlusNet are ripping you off, it is due to BT. Or more accurately, it is due to the government watchdog Ofcom allowing them to charge a premium and showing a lack of understanding of actual local need. This is because they deem BT to be the only provider of broadband in the area (no mention of TalkTalk!) and allow BT to charge a premium due to lack of competition. However, if you have multiple providers things are different and you get charged less. Although this can be seen as the way with competition, it is actually written into the Ofcom rules that this is how it works and what BT can charge to use their services.
Ofcom have stated that they have no intention of reviewing exchanges to see if they are still a monopoly, so despite the fact that the Spilsby exchange now meets the criteria of a Market 2 area (as opposed to Market 1 area as before) nothing will happen. TalkTalk have been enabled in Spilsby since November, which is reason enough for the Spilsby exchange to be uprated to Market 2 status.
So what about TalkTalk? They say that they provide a higher speed connection than BT, which is potentially true as they are using their own equipment at the exchange, but we have received reports (and had our own experience) of their sales people and they have not been good. Most people would also have to think carefully about their potential new provider after recent results which show TalkTalk as the most complained about provider, albeit improving.
So we have the triple whammy – lack of landline speed and availability, lack of decent 3G coverage, and paying more for less.
OnLincolnshire
OnLincolnshire is a project set up by Lincolnshire County Council to measure demand for high-speed broadband access in Lincolnshire. It works by assessing where need is, and being able to show providers where to concentrate their efforts.
However, the system appears to be flawed in the fact that it relies on third-parties to advertise this and there has been precious little done in the local area to raise awareness. Without registrations to OnLincolnshire, Spilsby gets pushed further down the priority list.
We believe it would be fairer to base upgrades to the network on need rather than perceived demand, and the Uswitch.com survey is weighty evidence. The articles show there is demand in the Spilsby area, but not demand that OnLincolnshire are seeing.
Why should we all care?
Recent evidence shows that the UK is the most reliant on the internet out of all the G20 countries and a decent network is essential. If you want to watch Netflix or Lovefilm films or programmes, use Youtube, the BBC iPlayer or countless other new internet innovations you are going to need a fast broadband connection.
If you don't use those but just do basic browsing and email you are also affected as there simply isn't the capacity for everyone who wants to watch Youtube and do all the other fancier stuff without it impacting on your browsing speeds. What other people do on their connections can – and does – affect the speed of yours.
Frustrated yet?
What can we do?
What can we do about it? As individuals – not an awful lot other than register with OnLincolnshire and wait. Other areas, such as Market Rasen, have been pro-active with their local council working to improve the situation. We have tried raising the issues with local Councillors but had a limited response. Some Councillors have an excellent grasp on the subject matter, others do not. If you are interested, we'd recommend asking your local parish or town council what they are doing to promote the subject.
We would encourage all locals to sign up with OnLincolnshire in the mean time as well as raising awareness with your family, friends and colleagues as this affects us all. Hope for a better, brighter broadband future but don't hold your breath.
We are interested in hearing your views on the subject. You can air your views on the site through the forum.