Fury over proposed Traveller and Gypsy sites in East Lindsey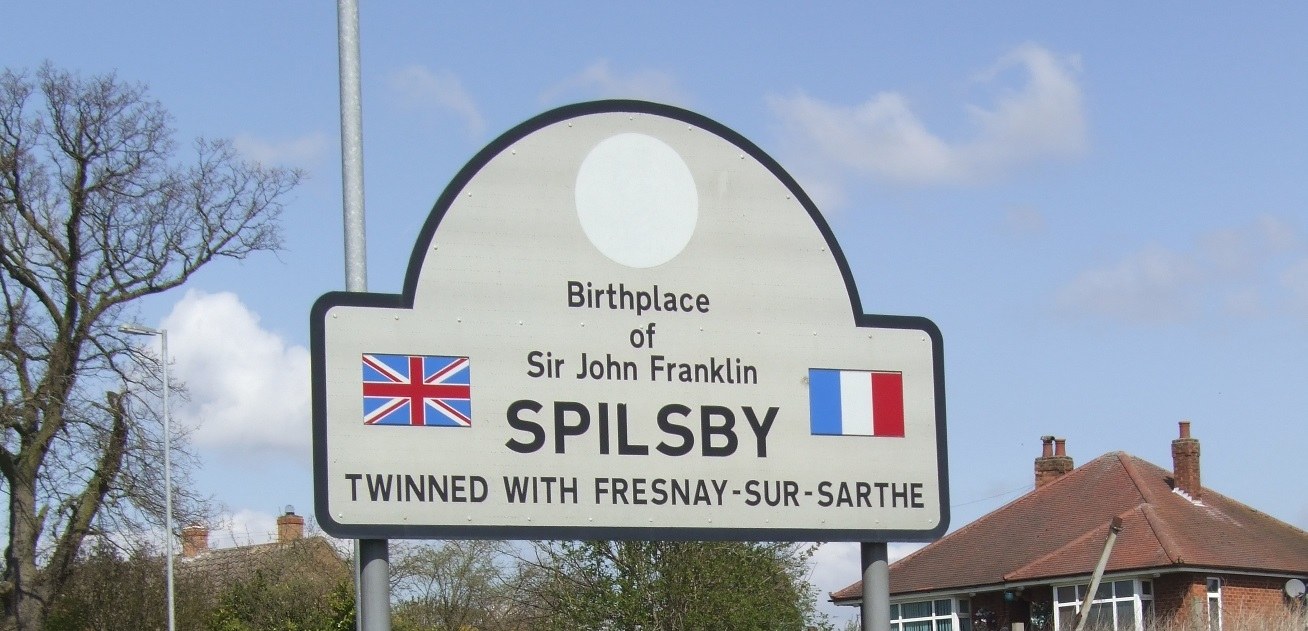 This article was published on April 15, 2016 and information contained within may now be out of date.
Fury has erupted over a list of eight locations identified by East Lindsey District Council as potentially suitable for encampments of Travellers and Gypsies.
Councillors and members of the public expressed dismay when it was released at a meeting of the Council's planning policy committee on Thursday (April 15).
"This is so poor it's unbelievable", fumed Councillor Jill-Makinson-Sanders. "The council is shooting itself in the foot.
"It is totally irresponsible to set hares running – lots of people will be very concerned."
Similar outrage was sounded by Councillor Terry Knowles, who said: "Where's the democracy in this?
"Why have we not let the people speak? Are we afraid of what they might say?"
Meanwhile, Councillor Daniel McNally sounded an alert to officers.
"There will be a lot of aggravation,"he warned.
"I, for one, am going to get it in the neck."
Pending the outcome of a promised public consultation, nothing has yet been decided, but the locations preliminarily earmarked for Traveller sites, either permanent or transit, are:
• Land behind the Co-op in Alford
• Land to the rear of Market Place, Alford
• Fairfield industrial estate, Louth
• Brackenfreya Woods, off Brackenborough Road, Louth
• Land off Hallgarth, Marshchapel
• Golf Road industrial estate, Mablethorpe
• Land off Main Street, Trusthorpe
• Land between Hassall Road and Holly Road in Skegness
Under fire from the committee, ELDC planning policy manager, Anne Shorland explained that, during public consultation scheduled for this summer and autumn, alternative or additional locations – as yet unconsidered – might "come out of the woodwork".
Quizzed by Councillor Jim Swanson about the likely management arrangements for such sites, the officer indicated they would be "self-managed" by the occupants in conjunction with ELDC.
In an authoritative presentation to the committee, she said the time had come for the council to face up to its responsibilities on the question of Travellers.
"It may be uncomfortable, but we've got to resolve this issue", she declared.
"It is not an option to carry on putting it into the 'too difficult' box.
Ms Shorland revealed that there are already Gypsy families – all of them Romany and interrelated – living in the district.
"They're very pleasant," she insisted. "I have met them."
In her discussions, she discovered that Traveller groups of different ethnicity do not 'get on' and that those already here were concerned that sufficient parking arrangements should be made for when they had visitors.
Asked by Councillor Pauline Watson to identify the places where they were living, Ms Shorland refused for fear of putting them at risk of persecution.
"People can be nasty", she said.
Councillor Sarah Devereux and Councillor McNally both expressed objections to having their communities – Alford and Marshchapel respectively – earmarked for site provision.
When Lincolnshire County Councillor Anne Reynolds called on Trusthorpe to be removed from the list because it is "only a small hamlet", Ms Shorland responded: "It ticks all the boxes – it is bunded and fenced."
The fiercest protests at the meeting came from the Louth representatives who were vehement in their belief that Fairfield industrial estate was unsuitable – both for tenants and for Travellers because of potential traffic danger to children, especially from heavy lorries.
Councillor Watson suggested that proposed allocation of the estate smacked of "an 11th hour response to tick the right box with a planning inspector".
She reminded the meeting of some the estate's "prestigious" commercial occupants, adding that it was "a cash cow" that generated business rates.
"I've never heard anything so ridiculous," she stormed, questioning whether anyone would want to live next to an industrial site. "It's like going on holiday – no one would book a hotel next to a sewage farm."
However, her tirade was cut short by committee chairman Coun Richard Fry who reminded her; "It takes more than one to have a debate."
Ms Shorland claimed that any Traveller settlement at Fairfield could be screened by hedging, and there was no reason why it should appear any different from the holiday caravan sites that are a feature of the district's coastal strip.
"There are other towns where there are Traveller sites on industrial estates,"she maintained. "There would be no recourse to razor fencing or anything like that."
The meeting heard from the chairman that there was a question mark over Louth's Brackenfreya Woods site, even though it has planning permission for a Travellers' encampment because the owner was not interested in proceeding with the development.
ELDC has balked at paying the £1 million sale price being sought by the owner, but the authority might proceed down the compulsory purchase route in which case the value of the land would be set by an independent tribunal.
Six members of the public attended the meeting, but several walked out angrily before it ended, with one muttering: "It's a joke!"
Further discussions on the options for Travellers are likely to be held at the next meeting of the planning policy committee.
However, this might be "informal" and thus closed to the press and public.
Ms Shorland pledged that, during the consultation stage, every comment would both be assessed and receive a response.
The chairman insisted that the process would be "open and transparent".