Cubs help keep Spilsby tidy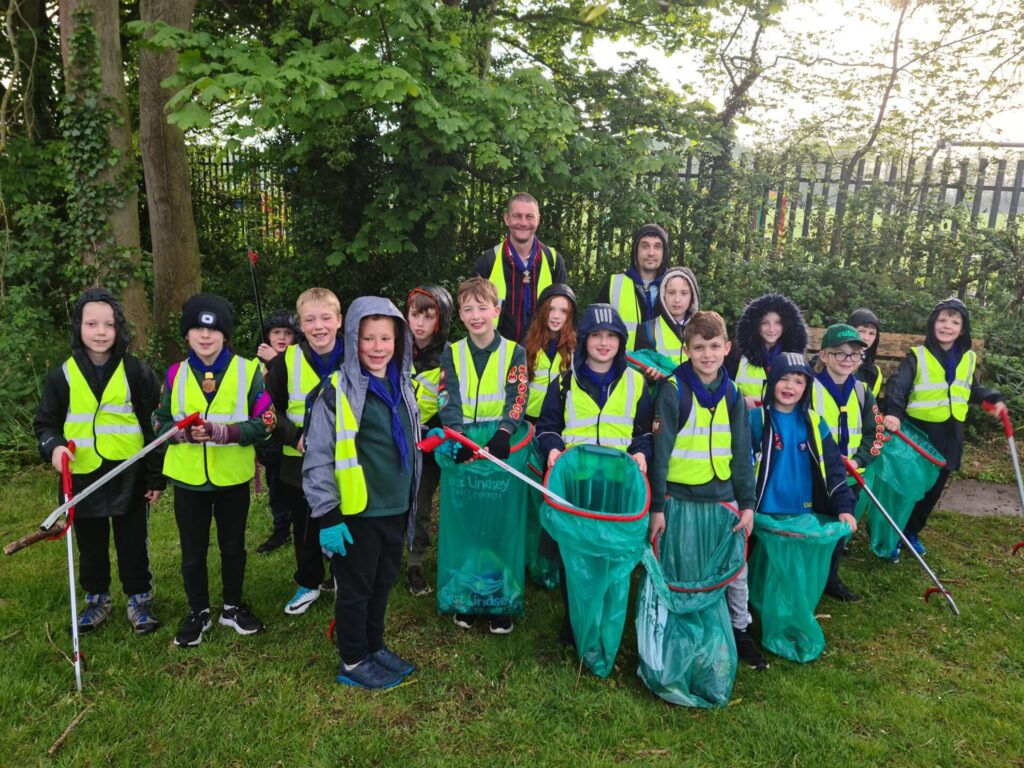 This article was published on May 7, 2022 and information contained within may now be out of date.
Cub Scouts from the 2nd Spilsby Scouts group collected more than six large bags of rubbish after holding a litter pick in the town.
The group of 18 Cubs was assisted by their Akela, Wayne Pearl, along with five other leaders and one parent helper.
Starting near the school on Eresby Avenue the group cleared litter from the local area before moving on to the playing fields on Ancaster Avenue, and then to the graveyard off Boston Road.
Whilst in the play area the group continued to collect litter but also took note of the recent vandalism that had taken place to the equipment and surrounding area, reporting the issues to the Town Council.
The Cubs are part of the 2nd Spilsby Scout Group which offers young people aged between 4 to 14 the chance to take part in fun activities and events, as well as help to make their community a better place. To find out more about 2nd Spilsby Scouts see our Scouts page.