Just One Week To Go Until SO Festival 2013!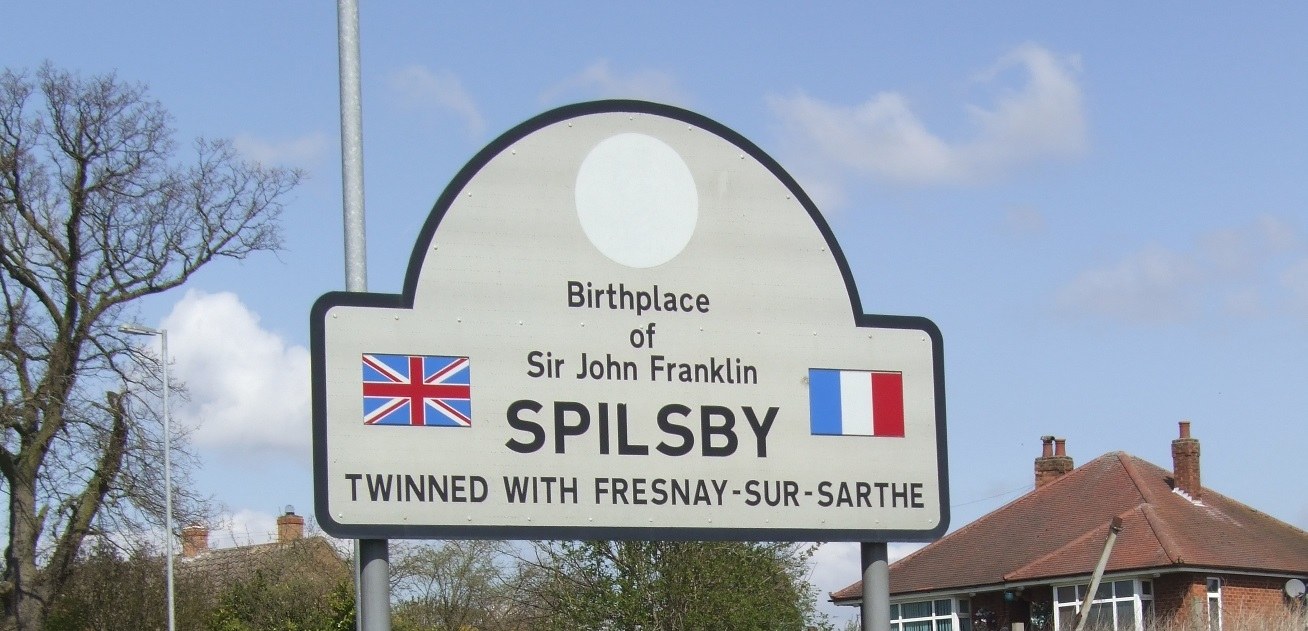 This article was published on June 13, 2013 and information contained within may now be out of date.
The District's annual SO Festival will be visiting Spilsby on Monday 1 July.
From Friday 28th June to Sunday 7th July, SO Festival will transform East Lindsey into the East Midlands' hub for arts and culture. This year's festival will feature a huge range of entertainment for all ages and tastes ranging from regional and national music and street theatre performances, dance acts, art installations and even Lincolnshire's first-ever international cricket match, being played between England Women's and Pakistan on 1st July in Louth. There are also events taking place around the District, including street theatre in Spilsby.
SO Festival Director, Robin Morley, commented: "After months of hard work from everyone involved, we're just one week away from SO Festival 2013. It seems like only yesterday that we were closing last year's festival with the live broadcast of Garsington Opera's La Périchole on the beach, wondering how we'd ever top 2012.
"We're confident we've put a programme together that offers a little something for everyone – including another 'opera on the beach' broadcast, a Saturday afternoon spectacular in Wragby and an evening spectacular in Skegness, along with a variety of street theatre, music and dance acts perfect for all ages."
In addition to highly entertaining performances from some of the country's top acts, SO Festival 2013 will also feature routines from some of Lincolnshire's best and brightest talent as SO…You Dance? returns with a programme packed with dance styles from across the globe on 6th July from 12:30pm to 6:30pm.
Samantha Sorrell's two dance groups will perform their routines titled Dance Mash-Up and Zumba Gold Medley – both featuring a selection of dances covered in the groups' weekly classes.
Samantha commented: "This will be the third year I've brought groups to perform at SO Festival, and as always, my ladies are excited and very nervous, but, consider it part of their bucket lists.
"Performing at SO Festival is a wonderful opportunity for these women to demonstrate that life begins at 60 and you're never too old to perform. Stepping on stage in Skegness also helps show how fit and able older people are these days and that not all dancers have to fit into the stereotype of being young and slim because my groups are an eclectic mix of ages and abilities!"
Other Lincolnshire dance acts scheduled to take part include: Elite Academy of Dance, Top Limitz Dance School, kNacKer'd Youth Dance Company, redXco, RAW Youth Group, Amy O'Sullivan and Salsa Amigos.
Portfolio Holder for Culture, Leisure and Tourism at East Lindsey District Council, Councillor Adam Grist, said: "Our ten-day festival programme features some of Europe's best dance, street theatre, music and art acts, making SO Festival one of the East Midlands' biggest cultural events of the year and an excellent way for local residents and visitors to spend time during summer.
"Just like past years, SO Festival gives East Lindsey and Lincolnshire the opportunity to come together to celebrate the region's creative efforts while attracting visitors to the area to enjoy our shops, restaurants, leisure facilities and accommodation."
In addition to dance performances, music concerts, and world-class street theatre, SO Festival, in partnership with the Horncastle Festival's Committee, will present Horncastle: Enchanted Town on Saturday 29th June.
Enchanted Town will see the streets of Horncastle brought to life with illuminated buildings, charming music, theatrical performances and entertaining street theatre from 7.30pm – 11.30pm. The town's heritage and history will be put on display like never before with illuminated projections from Ross Ashton – the visual artist behind the projections displayed on Buckingham Palace during last year's Diamond Jubilee.
The 2013 festival will come to a close during a finale weekend taking place 5th to 7th July, which will include an outdoor BBC Introducing concert, world-class opera broadcasted to the big screen on Skegness' beach, and an awe-inspiring Saturday night aerial performance from French master puppeteers, Plasticiens Volants – titled BIG BANG. National street theatre and dance acts will also take over the streets of Skegness and Wragby throughout the finale weekend, along with a high-flying aerobatic spectacle at 3pm and 4:30pm in Wragby on 6th July, called Heliosphere.
SO Festival, funded by East Lindsey District Council, Arts Council England and Centrica Energy, will follow last year's successful format, with ten days of amazing shows, events and culture taking place across East Lindsey between 28th June and 7th July.
A poster detailing when the SO Festival is visiting Spilsby can be downloaded from here.